Nihilistic sensibilities have defined a whole generation of creators, creeping into art, literature and fashion, asking us to admit the meaninglessness of the very things we admire. This is how it all started.
In summer 1993, the young Alexander McQueen presented his first ever spring collection titled Nihilism (watch the show here). It was an eerie procession of tailored Edwardian jackets in corroded gilt, and sheer garments slashed over the emaciated shoulders of pale, sunken-cheeked models. Large areas of exposed skin were splattered with what looked like blood and dirt. The collection was fundamentally about human vulnerability, a theme that had never before made an appearance at fashion week. Nihilism, the philosophy, is about denying that there is any great meaning or purpose to life. Nihilism, the collection, was about denying the very function of fashion so that it neither flattered the body, nor protected it from the elements. In essence, fashion itself became meaningless as the clothes themselves covered so little of the body, they may as well have not existed at all.
Deconstructed, tattered and torn to shreds, clothing becomes meaningless when it neither adorns or protects the body, but serves as a raw reminder of our humanity.
Throughout his career McQueen never shied away from the grim and uncanny, but with Nihilism, he tackled the grimmest subject of all. Existential meaninglessness. According to nihilist extraordinaire Nietzsche, the philosophy of meaninglessness is the most difficult thought a human mind could possibly contemplate. It means denying that anything has meaning or intrinsic value, and embracing nothingness. It's an existential crisis stretched out to infinity. And though it sounds terribly depressing, nihilistic sensibilities have defined a whole generation, creeping into art, literature and fashion.
Nihilism? Fashion? Really? Nihilism is fundamentally about rebellion. The nihilist says nothing matters, and that give-no-fucks attitude is what we call "cool" in fashion, it's the very thing that fuels fashion's trend machine. Everything cool became cool because some kid somewhere didn't give a shit. Household slippers worn as shoes, Birkenstocks and socks, distressed denim, mom jeans, all of it.
For all of recorded history humans believed that the world was largely indestructible. This kind of idealism kept us warm for centuries until quite recently. Today, most of us grew up painfully aware of the instability of nature, politics as well as the economy. "Affluent college-bound students face the real prospect of downward mobility. Feelings of entitlement clash with the awareness of imminent scarcity. There is resentment at growing up at the end of an era of plenty coupled with reassessment of conventional measures of success." In 1989 artist Jenny Holzer carved these words into a granite bench which stands outside of the Minneapolis Sculpture Garden, and they remain chillingly true today. Even for those who were financially comfortable, an awareness of job scarcity, student debt, depleting natural resources, global warming, the war on terror, a global recession and the eternally looming threat of peak oil would have been unavoidable. Generation Y did not have the luxury of optimism that was the baby boomer privilege. There is no certainty about anything anymore, and as we realize this, some of us have become resigned. A certain nihilism naturally starts to set in. In fact, a certain nihilism becomes…cool.
Being "cool" has always been synonymous with "not caring." That effortless give-no-fucks attitude is the very thing that fuels the fashion industry's trend machine. Everything cool became cool because some kid somewhere didn't give a shit. Household slippers worn as shoes, Birkenstocks and socks, distressed denim, mom jeans, that whole normcore thing, all of it.
Perhaps it was no coincidence that in early 2014 Eugene Thacker's book In The Dust Of This Planet, a dense nihilistic analysis of popular culture, became a fashionable pop nihilist war cry as celebrities from Jay-Z to Lily Collins started wearing the cover art (check out Radiolab's fascinating episode about the subject here). New York City based fashion label BLK DNM partnered with Norwegian-born artist Gardar Eide Einarsson, who had lifted the cover art from Eugene Thacker's book and printed it all over BLK DNM's Spring/Summer 2014 collection. And it took off. There was something about that post-apocalyptic message and the undertones of nihilism that struck a chord. Fashion reflects the collective unconscious of society, and all trends come down to the questions of 'what now?' and 'who cares?'
"Every day you feel like you can't control the forces affecting your fate – your job, the government, your addiction, your depression, your money," wrote David McRaney in You Are Not So Smart, "So you stage micro-revolts. You customise your ringtone, you paint your room, you collect stamps. You choose. Choices, even small ones, can hold back the crushing weight of helplessness."
If Nietzsche indeed was right, then perhaps it's fair to say that our preoccupation with iPhones and Prada imbue our lives with a color that would otherwise not be there. And perhaps that's fashion's noblest goal of all. It can provide us with a temporary refuge against that existential meaninglessness of life, because for those few precious hours when you are trying on that dress, or getting ready for that party, you're not worried about anything else, except the way you look. It's not about being vain, or materialistic, but about finding ways to shake off the feeling of existential dread, even for a moment. Could this be what McQueen was getting at all along?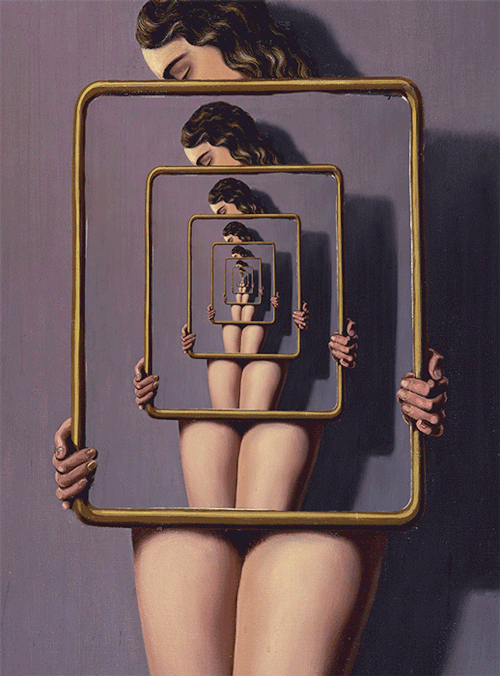 When asked what surprised him most about humanity Tenzin Gyatso, the 14th Dalai Lama, replied: "Man. Because he sacrifices his health in order to make money. Then he sacrifices money to recuperate his health. And then he is so anxious about the future that he does not enjoy the present; the result being that he does not live in the present or the future; he lives as if he is never going to die, and then dies having never really lived." If we look at this quote nihilistically, the question becomes, what does "really living" really mean? Should we all quit our jobs and live in a small cabin in the woods? Does it mean growing our own food? Wearing unassuming practical clothing? What about those of us who would be deeply unsatisfied by such a life? Are there really any wrong ways to live? In a world where meaning is created out of thin air, why can't "really living" also mean working, or dressing up, or any other activity that brings one happiness?
Though nihilist philosophy suggests that life has no inherent meaning, it also suggests that we create our own meaning and apply it to our lives. As human beings, we have a natural compulsion to fill empty spaces, and from our perspective, the future is little more than a giant empty uncertain space ripe for the filling. To live is to suffer," wrote Friedrich Nietzsche, "to survive is to find some meaning in the suffering." And so, the greater meaning of life is as personal and completely yours as your choice of underwear in the morning, and about as incidental.
Perhaps author Anthony T. Kronman put it best in his book Education's End, "The question of how to spend my life, of what my life is for, is a question posed only to me, and I can no more delegate the responsibility for answering it than I can delegate the task of dying." If we are to learn anything from this life, we will need to live it ourselves, whichever way we see fit. And if that means making horrible mistakes along the way, so be it.