Fashion illustration is seeing a renaissance. What for so long has been an art-form confined to the fashion designer's studio, has evolved into a breath taking genre in its own right. Hundreds of thousands of artists have emerged and it can be easy to get lost in the noise. But fashion illustrator Giulio Iurissevich is difficult to miss. His work is unlike any one else's,  bursting with color, movement and life. It is an unexpected meeting point between blooming flowers, fashion and wildlife.
He's been working on his craft since 1998, and since then his art has crossed borders from Italy, and the United States, to China and Japan. Giulio has also been rocking the indie fashion magazine circuit. He's a passionate artist, and mad skater, and we love him. Recently Lone Wolf had the pleasure of interviewing Giulio, and we  found a genuine, sincere and overall wonderful person hiding behind the art. We expected no less. Read on below to see what he had to say. High quality prints (fine matt art paper) of Giulio Iurissevich's work can be purchased at Arte Limited.
LONE WOLF INTERVIEW
Where were you born and raised as a young child?
I was born and raised in Italy, in Pordenone. In the North East.
Describe how you make art.
Art is a sort of absence. When I stop thinking and speaking the image grows. The best images are the ones that pop up without calculation, when the noise of thought decreases
What do you hope to tell people about your work and through your work?
Nothing. My work is me, what I really am, what I have inside.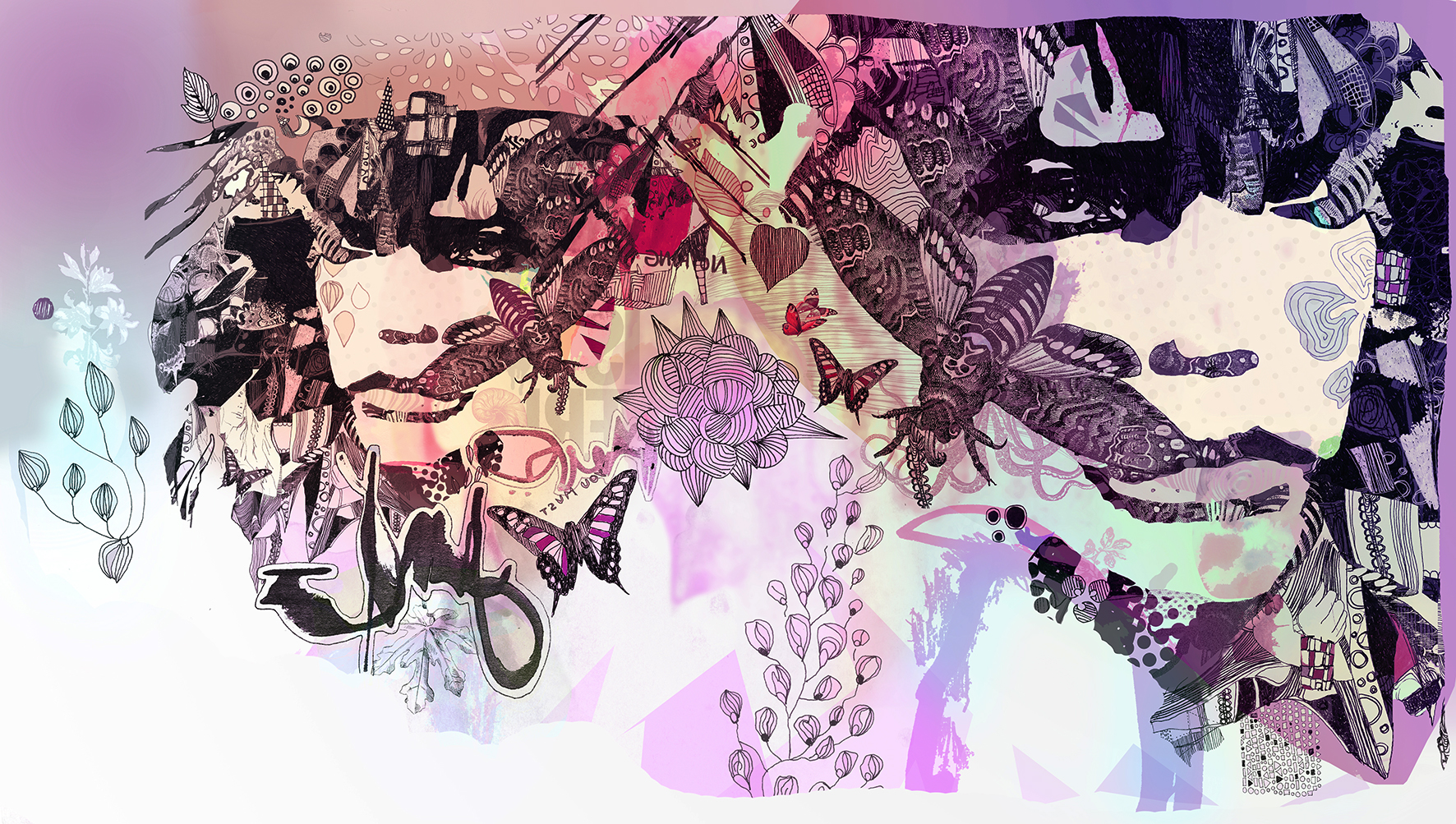 What is your creative process like?
It changes depending on whether the work is commissioned or not. If it is commissioned I read the brief and follow the instructions of the art director. If not, I start to draw something, then the work takes the form. I don't know how.
If you could meet anyone, alive or that has passed away, who would it be and why?
My mom, she passed away. I missed her.
Outside of illustration, what are the things that get you up every morning?
First of all my dogs: Ben and Dee Dee. Then there's music, jogging, swimming at the beach, reading books. My biggest obsession is to waste my life on trifles
Who are the people you admire most?
People who look inside themselves, who do not do what others want, instead seeking their own way.
Describe your dream life?
Do what I love living with the people I love.
What has been the biggest change in illustration since you first started in 1998?
Now the world is full of image makers!
If you had the opportunity to sit and illustrate a portrait of only one person, who would it be?
I don't know…Marylin Manson? LOL
What do you think is the biggest misconception about being an illustrator?
Here in Italy some people do not know what an illustrator does!
You have mentioned that you are a skater, do you ever think about illustrating art work for skateboards?
Yes I did in the past , I hope to repeat the experience in the future 🙂