Have you ever wondered what cities support emerging artists the best? If you're a struggling musician, a fashion photographer or a designer, where should you actually be living, and where are you most likely to find success? There are some amazing online tests to help you choose locations that are tailored to your specific needs. But none of these tests target emerging artists and creative entrepreneurs. Let's be honest, as important as talent and hard work are, they're not enough unless you can get your foot in the proverbial door. In many cities around the world, that door is sealed shut. Of course, no place is perfect, and every city has some combination of great and no so great qualities. But what we're looking at here is how those qualities translate to success for emerging artist who don't have a lot of money to burn, especially those hoping to find success in the fashion industry. Let's have a look at some of these places.
So, What Are The Best Places To Be an Emerging Artist?
Our list is based on the factors we consider to be most important in an environment that allows creative entrepreneurs to thrive and ultimately win at life:  1. Affordable housing 2. Access to funding 3. Decent public transportation system 4. A supportive creative community 5. Low level of discrimination against women and minority groups, and 6. A healthy indie (i.e. beyond corporate) fashion scene. Let's start with the last on our best of the best list:
London – Rank 8
Bread: $1.59  |  Small Studio Apartment: $2,432.55   |   Bus Fare: $4.84
Perhaps it's surprising that London (and New York for that matter) is on this list at all given how expensive it is. The great thing about London is that it has an excellent public transit system that allows you to live in a much cheaper suburb and easily commute. We love London for it's attitude and taste for innovation. It's a city that embraces everything and anything fresh, unconventional and talented – and they're not snobby about it. You could be a talented nobody, and as long as your work is good, you will be treated with the respect you deserve as an artist. No other city embraced Lone Wolf Magazine from the get-go like London did. It is a city of early adopters and envelope pushers. Although, yes, it can be expensive, the amount of opportunities and support available to artists makes up for it.
New York City – Rank 7
Bread: $3.00  |  Small Studio Apartment: $3000   |   Bus Fare: $2.50
We all love New York. Obviously. But the reason falls at #7 on our list is because New York is slowly becoming less a place to actually live, and more of a theme park for tourists with money to burn. The City is the physical embodiment of the American Dream in the collective consciousness, it makes things happen for people, and that makes it a very magical place. But its gotten so expensive that no one except the very rich can afford to live in New York. Patti Smith put it this way, "New York has closed itself off to the young and the struggling." But what she should have said is, "Most of New York has closed itself off to the young and struggling, but a few of the Burroughs and Jersey City just across the river are quite do-able actually." Jersey is 34% less expensive than NYC, and though it's technically a different city, if you really want the benefits of living in New York without the financial burden, Jersey City is a 30 minute subway ride to Manhattan.
Melbourne – Rank 6
Bread: $2.69  |  Small Studio Apartment: $1,524   |   Bus Fare: $3.41
In terms of fresh innovative work, Australia is a creative powerhouse. Lone Wolf gets some of the best photography submissions from Melbourne. One of our all-time favorite designers Toni Maticevski is based there and the street style is incredible. For years Melbourne, Australia has been ranked as the most livable city in the world. As for public transit, the city has the largest tram network on the planet. So you'll get around. Melbourne is so thick with hipsters and fashionistas, it's fertile ground for anything creative. The only draw-back, it can get expensive – but it's still cheaper than Sydney.
Los Angeles – Rank 5
Bread: $2.50  |  Small Studio Apartment: $1,500   |   Bus Fare: $1.50
When asked about Los Angeles, John Lennon famously replied, "That's just a big parking lot where you buy a hamburger for the trip to San Francisco." Harsh and unfair Johnny. Super harsh and unfair. Los Angeles is one of those difficult cities to make up your mind about because everyone seems to either love it or hate it. On the one hand it has over 56 creative establishments for every 100,000 people, a diversity index of 84.2, and an arts and culture index of 100 (in case you're wondering, these are amazing numbers). Movie magic is made here, and everyone knows someone in the industry, which means, as an artist, you can get your work in front of hot shots. But then there's the urban sprawl, the lack of decent public transit, insane traffic and pricey rent. But, if you can deal with the traffic, and you absolutely need to be where the action's at, LA is a much much cheaper alternative to New York. Also, besides the fact that the weather in California is amazing all year round, the Golden State is also the best place in the world to get funding for your business.
Paris – Rank 4
Bread: $2.10  |  Small Studio Apartment: $1,540.88   |   Bus Fare: $2.43
Compared to all other fashion capitals, and major creative hubs, Paris may pack the best overall punch. If you absolutely must live in a fashion capital, the cost of living in Paris is reasonable and, well, you get PARIS with all it's architecture, history and people watching. Also, Paris is a hub of European business, and of course has a world-renowned reputation for art and fashion. You can gain a lot from living in Paris, though the city does come with a few draw-backs. Increasingly locals are complaining that there's a lack of entrepreneurial spirit in Paris. Even Anna Wintour has commented that France needs to step up when it comes to nurturing local talent. Thankfully, the French government took note and recently amped up their game toward helping young entrepreneurs who want to start a business. So there you go. Strides in the right direction. 
Montreal – Rank 3
Bread: $2.80  |  Small Studio Apartment: $798.15    |   Bus Fare: $2.74
Besides being the home-base and birth-place of bands like Arcade Fire, Grimes, Stars and Chromeo some of Canada's best indie designers, and fashion magazines are based in Montreal (shout out to Dress to Kill Magazine!!). One thing you're probably going to notice about this list is that Toronto, Canada's largest and most bustling metropolis, isn't on it. The reason? Though Toronto is known world-over as an excellent place to do business, it falls short of Montreal's cultural vibrancy and strong sense of creative community. Without a strong support structure in place, artists don't stand a chance. In part this is because of Montreal's excellent urban planning; unlike it's larger counterparts, Montreal is less sprawled and was designed for active street life rather than to accommodate high-rise buildings. Where Toronto is the hub of all things corporate, Montreal is the hub of culture. Not to mention, rent is about half what you would pay in Toronto and Vancouver.
Barcelona – Rank 2
Bread: $1.46  |  Small Studio Apartment: $907.40   |   Bus Fare: $2.72
Barcelona is the sixth most visited city in Europe, but it snags the number two spot on our list. Similar to Montreal above, Barcelona wasn't built to accommodate large buildings, corporations or cars. It was built to accommodate people – the city is structured to encourage social activity in and around the public spaces. This means that the cities are alive at every moment, filled with food, fashion, music and street art. What could be more inspiring than that for an artist? Barcelona has a world-class subway system but it's also a highly walkable and bikeable city – there are bike lanes everywhere and amazing bike-share options. The city is remarkably youthful, parties are never-ending, and though it may not be known for it, Barcelona is one of the most stylish cities in the world. On top of that, Barcelona is also affordable, and for the last few years it has been developing a strong startup environment. The city has everything you need as a young creative bent on world domination.
Berlin – Rank 1
Bread: $1.64  |  Small Studio Apartment: $750   |   Bus Fare: $3.48
We dug around for weeks and Berlin consistently came up on top. Designers, artists, photographers, entrepreneurs, this is the single best place in the world to be right now if you're not rolling in money, need to be in a world class city, have access to top of the line funding, be in the heart of an incredible creative community and be surrounded by beautiful people who love to support new fashion designers. Berlin has it all. No other city quite compares to Berlin's characteristic mix of cool, accessible and affordable. And did we mention that Germany is among the most socially supportive countries in the world. The country itself is structured so that no one falls through the cracks, not even a starving artist like you. What we're trying to tell you is, pack your bags right now and move to Berlin. You won't regret it.
.   .   .   .   .   .
GOOD, BUT NOT GREAT PLACES TO BE AN EMERGING ARTIST
The cities below are inspiring places to visit. They score high on most of our important points, but they critically fail in one or more major ways. And although, of course, it's not impossible to become wildly successful here, it will likely be a bit harder.
San Francisco
Loaf of Bread: $4.00  |  Small  Apartment: $2900   |   Bus Fare: $2.00
No doubt, San Francisco is an immeasurably inspiring place to visit and there's no shortage of creative people to be found there. But there is nothing "emerging" or "struggling" about San Francisco's residents. Currently San Francisco ranks as the most expensive city to live in North America. As of 2013, the average price of a studio apartment is approaching the $3000 USD range. No emerging artist could afford that. And so, not surprisingly SF has a relatively small creative community (most have escaped to the more affordable neighboring Oakland). To make matters worse, San Francisco has a terrible public transportation system. There isn't much of a subway because of the difficult-to-build-under mountainous landscape prone to earthquakes. And forget about traveling by bike. Unless you're into hardcore mountain biking, the steep hills that are characteristic to the city are impossible. But on the plus side, if you can find a way to merge fashion and art with technology, you can find millions of dollars of funding here.
Toronto
Loaf of Bread: $2.81  |  Small Studio Apartment: $1,600.30   |   Bus Fare: $2.81
Toronto is one of the most multi-cultural cities in the world. Immigrants make up nearly half of the population. You get huge points for that Toronto, and your cultural goings on aren't too shabby either. But The city is experiencing a housing boom, which means that rental prices are shooting skyward, and are almost on par with places like Los Angeles. Unfortunately, the city also suffers from insufficient capital, which means most young entrepreneurs have to reach deep into their own pockets and rely on bank loans. As a result, Toronto has significantly less startups than other cities of similar size. Read more about it here. Due to poor city planning, Toronto can be  inaccessible, congested and expensive to navigate. Plus, the public transit system is the most expensive in North America, and among the worst in the world.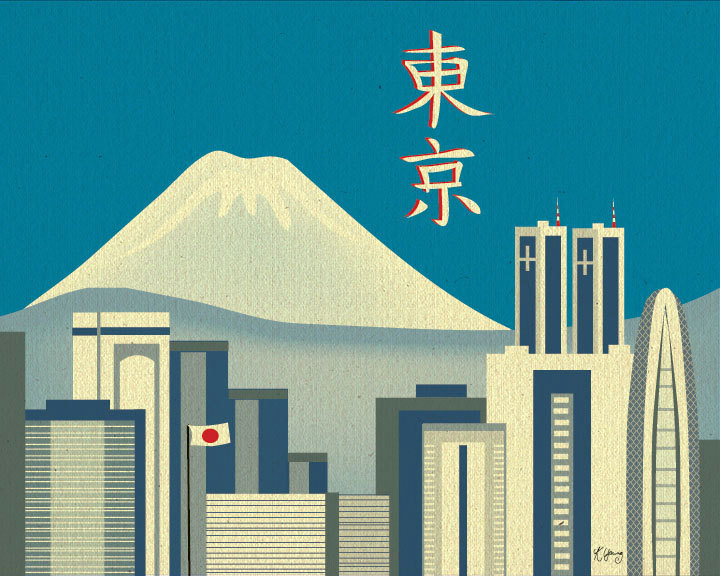 Tokyo
Loaf of Bread: $1.92  |  Small Studio Apartment: $1,295   |   Bus Fare: $1.54
Tokyo has a reputation for being expensive, and difficult to live in. Yes, apartments downtown can go for as much as $1,300USD, but go outside of the city and they drop to half that. So that's not necessarily a deal breaker. And yes, it's very crowded. Rush hour on public transit is insane, but Tokyo's public transit system is literally the best in the world. You can easily go anywhere in the city for $1.50. On top of that, Tokyo is the land of independent boutiques. They're everywhere and they're thriving. Read about how awesome Tokyo is here. BUT it's still a lot easier for a man to start a successful business than a woman. Old  traditions hold fast, and women are still encouraged to marry and have children over delaying these things in favor of starting a business (read more about it here). On top of that there's very little diversity. And that's a deal breaker.
Stockholm
Loaf of Bread: $3.24  |  Small  Apartment: $1,344.09   |   Bus Fare: $5.56
Obviously Stockholm is the coolest place in the world. Just look at these people. Beyond having a population of undeniably gorgeous people, tons of museums and art, Sweden also has the highest priced food in Europe, same goes for public transportation, utilities, services and income taxes. The cost of living to be about 20% higher in Stockholm than in Paris, just to put things in perspective. But perhaps the most frustrating thing about Stockholm is its next to impossible to find an apartment. You'll find very little new housing being built in Sweden's cities, which means they dont really grow along with the population. Translation: There are always going to be more people than apartments. In order to get into one of these apartments, Swedes use bizarre points system. No idea how you get these points, but the amount of points you have determined your place in line for an apartment. Swedes literally put their babies on "the list" so that when they reach adulthood, they'll have enough points to be first in line to snag one of these super awesome urban apartments. Translation: You don't stand a chance.
Milan
Loaf of Bread: $2.75  |  Small  Apartment: $1,338.55   |   Bus Fare: $2.06
Milano has a great reputation for fashion. Compared to other places, Milan is both more industrial and more modern than the rest of the country. If you find yourself in Milan as a tourist, you'll likely be left with an incomplete picture of what the city has to offer because Milan doesn't have the same calibre of tourist attractions other cities have. One traveler put it this way: "Milan lacks the artistic elements…The city is filled with run down old – looking buildings, which detract from its overall beauty and not to mention, it doesnt offer so many activities and places of attraction for anyone to come back, except for shopping." But if you get out of the tourist zone, Milan has a thriving underground creative scene, great public transit system and a decent atmosphere for new creative ventures. But  it's ranked among the most expensive cities in the world, and it can feel congested and polluted.
Singapore
Loaf of Bread: $1.58  |  Small  Apartment: $2,762.43   |   Bus Fare: $1.42
According to the World Bank's "Doing Business" report, Singapore is the best place to do just that. Business. Especially when you're just starting out. It's easy to get money and make money here, and it's easy to get around. Finding an affordable home however, is beyond difficult. Expect to pay about $2780.98 for a hole in the wall studio apartment. Though a few creatives are slowly changing things (like Singapore based fashion photography duo Chuando and Frey), the cultural environment isn't focused on the arts as much as on finance.
Artwork by Karen Young of Loose Petals. You can purchase her prints here.