The funny thing about editorial photography, and fashion photography in particular, is its narrative nature forces you to deliver a sequence of outstanding images. It's not about creating that one iconic image that blows everyone away, it's about creating 12 iconic images that perfectly fit together and tell a story and blow everyone away. No pressure at all. The images are meant to be a sequence that's published as a package, a story that builds from one photo to the next. The challenge becomes creating a strong narrative where all images fit together like puzzle pieces. In a sense, this narrative quality of fashion photography is really unfair to young photographers who don't have the resources of established image makers who can access the best of everything and shoot a story over several days with an all-star team. So we thought we'd dedicate a post to the incredible stand-alone fashion images we've received over the years that have taken our breath away. Show some love to the photographers on this list, they sincerely deserve it!
Joy Wong is a beauty photographer living and working in Los Angeles, CA. Show her some Instagram love, and follower her on Twitter. Her images are always incredible, but we couldn't stop staring dreamy-eyed at this particular work of art.
Gioconda and August are actually two people who work as a team. We love the softness and classic quality to their images, as if they were painted by Vermeer himself. Check out their portfolio, and follow them on Instagram here.
Colorful, cinematic, and full of character Ksenia Usacheva's photography is whimsical in all the right ways. Check out her lovely portfolio, and follow her on Instagram to get your feed a creative fix.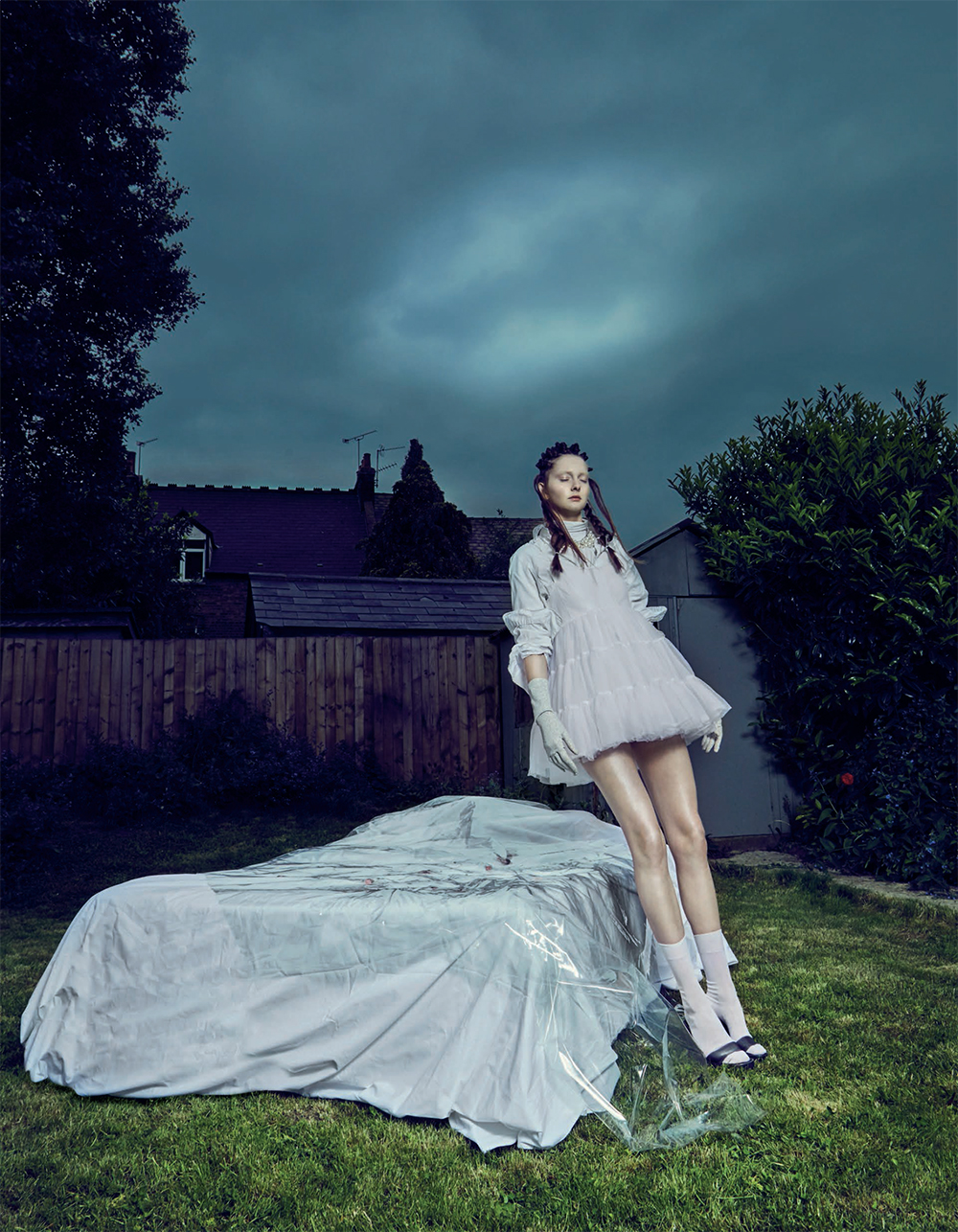 The instant we looked at this image by Hasan Bitirim we thought of a modern sleeping beauty, and the moment of enchantment when her eyes closed for the last time. The photograph is doubtlessly captivating and looks like it carries some secrets hidden within that makes your eye keep searching for something. See more of Bitirim's work here, and on his Instagram.
We couldn't find much information about the enigmatic Alberto, but this image is so effing badass it obviously belongs on this list. Check out the rest of Alberto's work on his site, and on Instagram.
Just look at this work of genius right here. The colors, the paint, the model's hair, just put a gold frame around this one and stick it somewhere really important. Check out Marcin's portfolio on his agency's site, and Instagram account.
Dark, moody and gorgeous, this image somehow manages to be effortless in it's intensity. Also, how could you not fall in love with the gothy undertones here? View the rest of Jessica Aleece's gorgeous work on her Instagram, and Tumblr.
Malou von Baumhauer, Netherlands
The high contrast shadow and light, the curving shape of the model's hair and body, the glistening light in her eyes, there's just something so captivating about this picture that we had to put it on this list. It's an image that will never look dated, and that takes an immense amount of skill. Check out Malou von Baumhauer's Instagram account for more.
Ah Francesco, our Lone Wolf love. We've actually published this image in print, and some of his other works as well. This might be cheating a bit because actually every image in this series was spectacular, but this one just stays with you long after you've seen it. Check out Francesco's Instagram account, follow him on Facebook, and all that 🙂
I have to admit that this is probably one of our top favorite editorials we've ever received. There's just something about the soft colors and the sense of calmness that fits just right. Mirjam Kluka is an immensely talented photographer that honestly deserves all the success in the world, give her some love on her Instagram and check out her site.
The very talented Marta Bevacqua is an Italian photographer and creative director currently based in Paris. Check out her Instagram account and beautiful portfolio.
Valentina Melzi is an Italian talented fashion photographer as well as the owner and founder of Twinkle Creative, an digital branding company. Check out her Facebook page, and Instagram account for more.
There's something nostalgic and deeply cinematic about Katie Thompson's photography. She has a way of capturing a moment and making you wonder what else is going on behind the scenes, like you're not getting the full story and you're DYING to get the full story. Check out her beautiful portfolio, and Instagram.
This image, this image right here. It's like the embodiment of an emotion you can't quite put your finger on, frustration, passion, finally breaking free from something that has been holding you back – there's a dynamic emotional quality to the color combination and pose that put Royal Gilbert on this list. Please have a look at the rest of this Montreal-based photographer's work here.
The use of textures in this photograph by Julia Keltsch made us swoon. Check out her Instagram account and portfolio for more creative goodness.
Such a solid use of props here. Russia-based photographer Dasha Bukenskaya was inspired by modern jewelry for this shoot, but her approach to it is wonderfully eerie. Follow her on Instagram to see more of her work.