You've probably never heard of Jocelyn Bell Burnell. In 1974 the very first Nobel Prize awarded to any astronomer should have gone to Jocelyn. But it didn't. Instead it was given to Antony Hewish, her academic supervisor, and his buddy Martin Ryle. It was the science snub that should have been heard around the world. But it wasn't.
Though the Nobel Organization defended the award by claiming that Hewish received the honor "for his decisive role in the discovery of pulsars," in actual fact it was Burnell who made the discovery, manually poring over miles of data for months against Hewish's insistence that the strange objects she observed in the sky were nothing worth studying. That nothing proved to be a new kind of star. And yet, Jocelyn's name was never even mentioned in Hewish's acceptance speech. "I believe the Nobel Prize committee didn't even know I existed," she explained stoically.
Jocelyn's discovery of pulsars gave scientists a way to measure gravitational waves and further prove Einstein's theories. Since pulsars are among the only things in the universe we can observe that comes close to the behavior of black holes, they are incredibly important in our understanding of the cosmos. In this editorial we would like to pay tribute to Jocelyn Bell Burnell's incredible work. If we could all aspire to do half as much, we would already be living among the stars.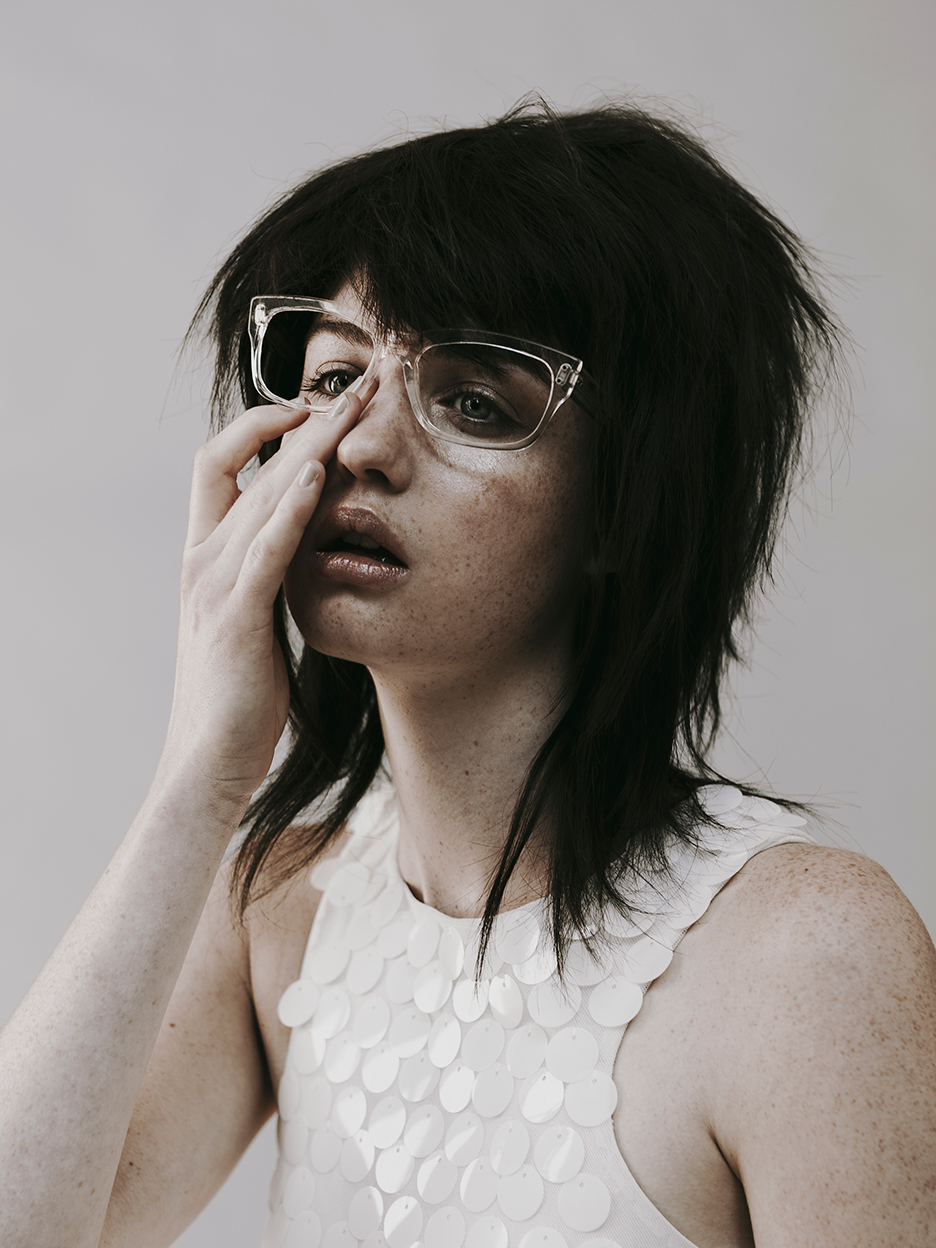 *While she may have been overlooked for the Nobel, Jocelyn Bell Burnell has in no way faded into the background. She has been hard at work breaking new ground for women and serves as president of the Royal Astronomical Society and the Institute of Physics. She was made a dame in 2007, is a visiting professor of Astrophysics at Oxford University, and president of the Royal Society of Edinburgh. #herostatus
Photography by Jane and Jane, Wardrobe Styling by Julianne Costigan, Makeup by Mila Victoria, Hair by Charisse Feliciano, Model Cydney at Elmer Olsen Models.