If only our eyes saw souls instead of bodies, how different our ideals of beauty would be. We demand nothing short of physical perfection from models. These wonderful, intelligent, ambitious women are put under a magnifying glass every single day, and torn apart if they fall short of size zero "perfection." Today we set beauty aside to celebrate the incredible ways these women are changing the world, chasing their dreams and helping a lot of people along the way.
.   .   .   .
Anyone can slap "entrepreneur" or "model" onto their Twitter or Instagram biographies, but it takes a certain level of finesse to actually execute both titles under a limelight. This breed of model turned entrepreneur is brazenly broadening the horizons for ambitious women, and seemingly without heed for "walking for the S/S 2015 Kenzo show" potentially conflicting with "drafting business model" or "accept award for charity work" on their daily to-do lists. If the stress is actually there, the lines and creases are invisible on the faces of these incredibly inspiring models turned entrepreneurs, many of whom just happen to come fully equipped with contracts AND college degrees. Here, we celebrate ten women with a perfectly infused cocktail of brains, ambition, compassion and, yes, beauty.
.   .   .   .
Fashion is a language. When you're coming of age, the idea of being able to communicate your sense of self by changing your appearance can be very empowering.
When you imagine a labor activist with a degree from Columbia in political science, you might not picture her doing double-duty for Stella McCartney campaigns and Prada runways. Luckily for model turned entrepreneur Sara Ziff, she defies all expectations. Ziff founded the Model Alliance, a non-profit that aims to redefine model's working rights by advocating fair labor standards, enforcing proper child labor law, and establishing affordable health care. Sara's documentary with Ole Schell, Picture Me, chronicles her rise through the inner modeling world- a world she has already taken by storm with beauty- but will again- with reform.
.   .   .   .
I don't think of myself as a role model for others, but I like to live my life by my own integrity. So, in that sense, I might be a positive influence. I do believe you should get over your insecurities and just try to be the best you can.
Getting booked for British Vogue at 16 set the precedent for attaining excellence in Lily Cole's life. Being named one of Vogue Paris' top 30 models of the 2000's might satiate some- but not Cole. With a new decade at hand, the model turned entrepreneur aimed for new goals, and has since been awarded with degrees from Cambridge and Glasgow Caledonian University, become an environmental campaigner, and launched a "social giving network" called Impossible. Her site aims to give people the foundation to ask others for help and in return have the opportunity to give it. Lily Cole's long list of achievements in fashion and in business are bound to keep growing- she evidently doesn't believe in the impossible on the runway or in the office.
.   .   .   .
There is this critic in all of us, saying, 'you're not good enough' but you have to forgive yourself. So, you make a mistake. Move on.
Fluent in five languages and discovered while studying political science at Nairobi University in 1975, it's no wonder the Somali-American model turned entrepreneur Iman found success internationally in both professions. Iman was the muse to Yves Saint Laurent's "African Queen" collection, a royal title she has indubitably proven worthy of since its reveal in the 1970's. In the span of her career, she has been dubbed a mogul of the ethnic cosmetics industry with her company IMAN Cosmetics, graced hundreds of covers and runways, done philanthropic work for children's causes and global trade conflict, and started a family alongside her husband, who casually happens to be David Bowie.
.   .   .   .
I did not have to be the typical beauty, I did not have to look and act like anyone, I knew I could just be myself and be successful.
Every little girl dreams of being something- and for Stacey McKenzie, being a model/entrepreneur/motivational speaker was that something. Her dreams turned into reality after she left her native Jamaica to live in Canada, where she began pursuing her modeling career in grade school. After moving again to New York and having the chance to walk for designers like Alexander McQueen and Jean Paul Gaultier in Paris, she decided that her next move in the world of modeling would be to help others achieve the dream she had. In 2005, she founded the Walk This Way motivational workshops, helping inner city girls, especially those who've been bullied, to find confidence and finally feel beautiful in their skin. McKenzie, who was severely bullied herself as a kid, is now an advocate for empowering young girls and helping them grow into strong women.
.   .   .   .
Be patient. Be confident in yourself. Anything can happen if you really work at it. Never give up. It's corny, but never give up.
Accrediting her success in modeling and unique runway walk to early training in classical ballet, Karlie Kloss has become a star (and model turned entrepreneur) at 22 years old. Her first magazine cover was alongside Chanel Iman and Ali Michael on the February 2008 Teen Vogue, eventually graduating to the March 2015 American Vogue cover with her best friend…a singer you MIGHT know by the name of Taylor Swift. Kloss' career has been anything but monotonous- with a flurry of campaigns, editorials, designers, and parties- but she still manages to stay well-grounded in her priorities. Working with Milk Bar and Lauren Bush Lauren's FEED Projects, she established Karlie's Kookies, a healthy cookie initially sold at Fashion's Night Out 2012 that continues to support the fight against hunger. She also endorsed the "Kode with Karlie" scholarship, giving 20 girls free tuition to Flatiron School's Introduction to Software Engineering course.
.   .   .   .
"There was a moment in time for me, when I saw a brown woman on television. I saw Naomi Campbell and I was mesmerized. But I want every single woman to have that experience. Of having your beauty, but beyond your beauty: what you look like – validated. You exist, you are seen and you are apart of society.
Also a graduate from Columbia- in journalism, model turned entrepreneur Yomi Abiola was the first African face for Maybelline, and has since become a contributing editor for Vogue Italia and the founder of Stand Up For Fashion. STUFF promotes social responsibility for issues in the fashion industry and offers creative solutions. Her motive behind its institution was to help in embracing diversity and positive self-image. Discovered at 15 in London, the internationally-minded model has made the world her oyster- she is now an a Associate to UNESCO's Chair for Human Rights, Legatum Catalyst at MIT's Legatum Center for Development and Entrepreneurship, and has spoken for TED.
.   .   .   .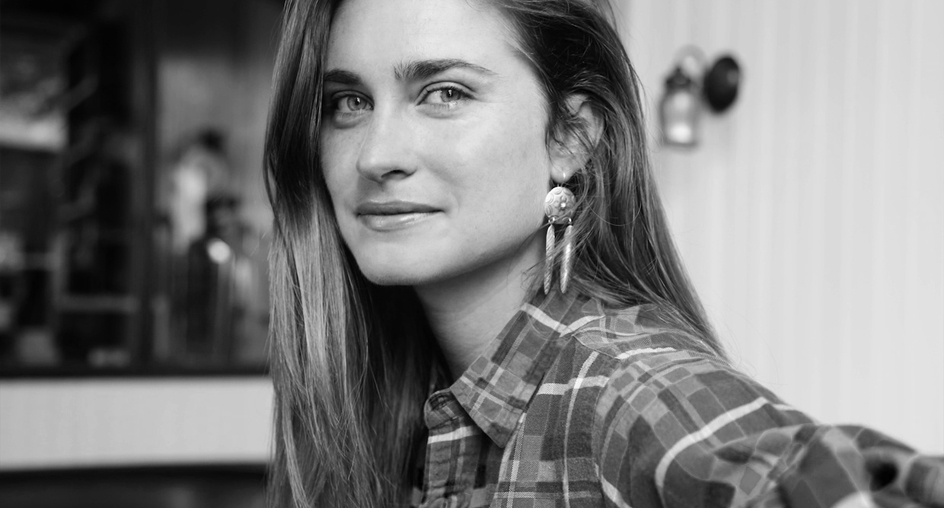 I think politicians can do great things in the world, but I don't think they're the only ones who can.
Hailing from a famous political family and wife to the son of Ralph Lauren, it's likely that establishing a powerful personal identity and name is a priority to Lauren Bush Lauren, and she does just that with grace. The model turned entrepreneur is the CEO, co-founder, and creative director of FEED Projects, an idea she manifested with a peer while studying anthropology at Princeton. Started in 2006, FEED develops bags, and with each sale, a portion of the profit is donated to the UN World Food Programme that feeds children around the globe. Lauren modelled in print throughout her education, studied fashion design for a period, and even had a cameo on Friends (cue Netflix marathon).
.   .   .   .
If there's a project I'm working on and it goes well, that's when I feel powerful…finding yourself and making peace with who you are is the easiest way to feel confident.
Anja Rubik is no stranger to a striking debut. She has a long running modeling career, a fragrance, shoe collaboration with Giuseppe Zanotti, a magazine, and a very…interesting music project with Polish artist Mister D. One of Karl Lagerfeld's favored models, Rubik's work for various designers elevated her into her own projects, eventually resulting in her own personal ventures…She is the Editor in Chief of 25 Magazine and has recently released her first fragrance, Original by Anja Rubik. Anja's work – in whatever field- is just that, original- a model turned entrepreneur worth paying attention to.
.   .   .   .
A beautiful person is someone who stays true to themselves and their spirit; someone who is self-confident and can make you smile.
Born to a Peruvian mother and a Danish father, the former Miss Denmark and Victoria's Secret Angel Helena Christensen has made a seamless transition from model to entrepreneur in her career. After giving life to a countless collection of magazine covers, fashion campaigns, and billboards in the nineties, Christensen went on to co-found and creatively direct Nylon Magazine upon its birth in 1999. She continues to model, but also spends time on the other side of the camera as a photographer, and for a period, ran her own clothing line and boutique. Most recently, Christensen has designed for the Danish brands InWear and Skagen. After a nearly 30-year career, she is clearly uninterested in ever letting her creative streak go unused.
.   .   .   .
I don't think that artists of any kind would or could sacrifice their artistic freedom by being more responsible with their influence on people.
Along with Linda Evangelista and Naomi Campbell, Christy Turlington symbolized the "Supermodel Era" of the late eighties and early nineties. Now, she's taking mutual ownership of a new era, one ushering in entrepreneurial-minded models. Initially signed on to a small San Francisco agency at only 13 (hometown hero!), she would become contracted with Ford Models in New York, beginning her juggle between high school Algebra classes and international bookings with Vogue. Eventually, her work resulted in a degree from NYU, the institution of her non-profit organization Every Mother Counts, and multiple other ventures in public health and clothing lines. This adeptness with work-life balance must come from her affinity for yoga. Time to dust off our mats.